Lytro
ne propune o noua tehnologie inovatoare in domeniul video - camera Lytro Cinema care va oferi creativitate si flexibilitate nelimitata atat in timpul filmarii cat si pentru post productie (editare & efecte).
Cateva detalii:
senzor 755 megapixeli - captura RAW;
filmare slow-motion la 300fps;
ajustare viteza cadre pe secunda (frame rate) si viteza de declansare (shutter) in PostProductie;
camera tracking automat;
gama dinamica (dynamic range) foarte mare 16EV;
focalizare la alegere dupa filmare - inclusiv alegerea diafragmei in PostProductie pentru modificarea adancimii de camp (Depth of field);
inregistrare in format 3D a adancimii de camp (Depth of field) - cu posibilitati de modificare ulterioara a imaginii in PostProductie prin efecte similare ChromaKey (vezi materialul video de mai jos).
Compozitie de tip ChromaKey dar fara folosirea unui background verde/albastru.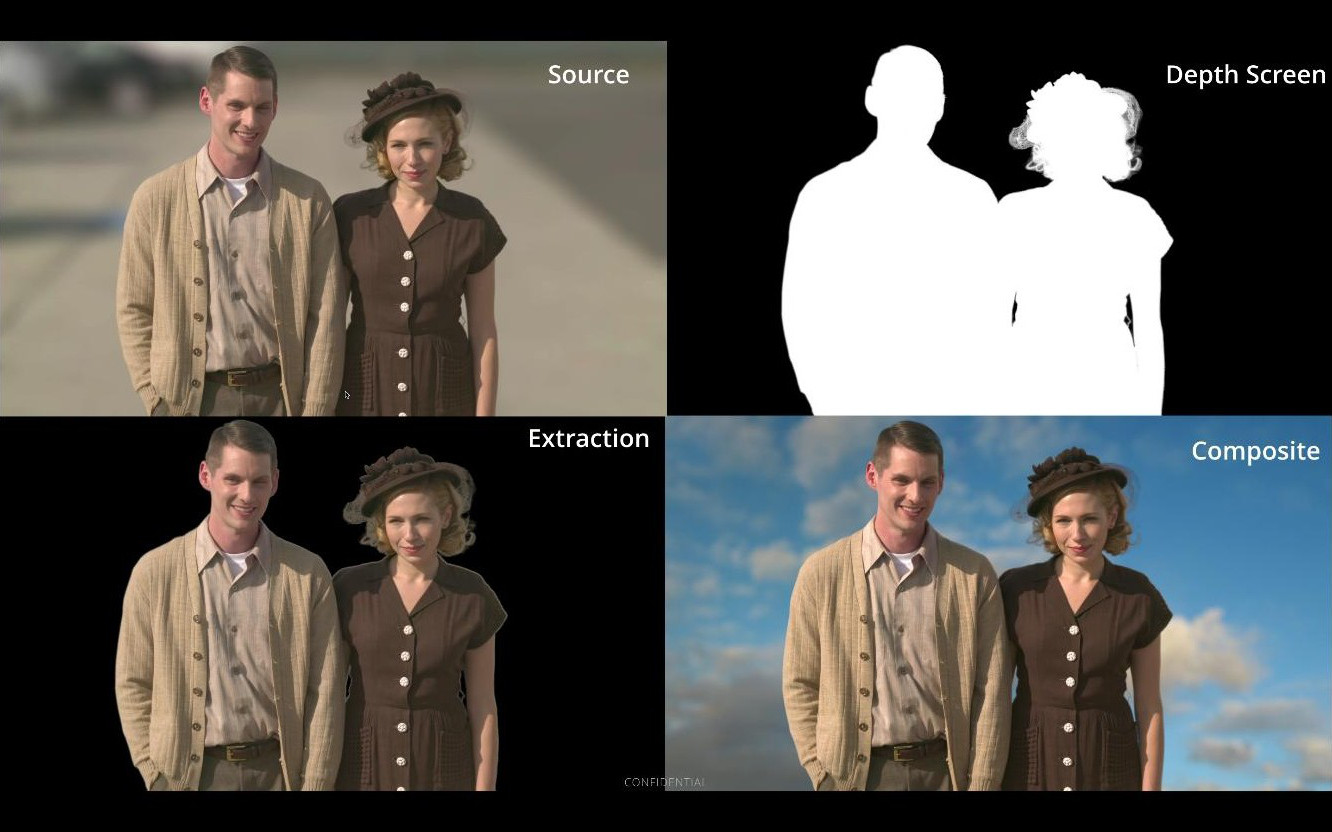 Inregistrare in format 3D pentru adancimea de camp (Depth of field) - oarecum similar cu modul in care lucreaza senzorul
Xbox Kinect
Light field camera tracking - transferarea informatiilor de la camera reala inclusiv miscare catre camera virtuala folosita pentru adaugarea de efecte care trebuie sincronizate.
Prezentarea oficiala
Pentru inceput camerele Lytro Cinema vor fi disponibile doar pentru inchiriere catre marile studiouri cinematografice - similar cu modul de lucru al firmei Panavision.
Puterea de calcul necesara pentru gestionarea si editarea unui asemenea nivel de date video va fi serioasa. Momentan pot sa ma gandesc la o singura varianta ca si configuratie - cerinte minime de sistem
Nvidia Quadro K6000
(24 GB memorie video).
Un exemplu de sistem poate fi cel de mai jos cu patru placi video Quadro K6000(11520 CUDA Cores), 2 procesoare Intel Xeon 2650v2 (2x 8 Cores @ 2.6 GHZ) placa de baza SUPERMICRO MBD-X9DRG-QF-B, 128 GB RAM, 2TB stocare SSD, sursa 1500W Enermax.
Prima aplicatie care va suporta acest tip de material video va fi
Nuke
urmand ca firma Lytro sa extinda suportul catre alte aplicatii cum ar fi Adobe After Effects, Autodesk Smoke, Fusion si altele.
Din pacate pana acum
aparatele foto Lytro
nu s-au descurcat prea bine in vanzari si nici in teste. Multe dintre fotografiile realizate sunt destul de soft iar sensibilitatea la lumina slaba lasa de dorit in comparatie cu aparatele foto DSLR sau mirrorless. Au reusit sa ocupe o nisa in domeniul foto deoarece punctul de focalizare al acestor fotografii poate fi ales ulterior declansarii.
Firma Lytro a renuntat la sectorul consumer si nu mai produce aceste camere
Puteti urmari o galerie foto realizata cu aceste aparate foto la adresa:
https://pictures.lytro.com/
Mai jos aveti o imagine realizata cu acest tip de camera. Faceti click pe imagine pentru a schimba punctul de focus (ex. cei doi pinguini), dublu click pentru zoom pe imagine, click & drag pentru schimbarea perspectivei.
Mai multe informatii:
https://lytro.com/cinema
Update 21-aprilie - NAB Show
Lentila din aceasta camera este 30-250mm cu diafragma constanta F/2. La demonstratia din Las Vegas au reusit sa obtina o diafragma de F/0.3 in post productie (efect adancime de camp DOF).
Rezolutia teoretica a materialului video este de 21MP, aceasta fiind cu mult peste standarul 4K.
-----------------------
Anuntul oficial: